A unique place: over 800 games in an unusual hotel
Relaxing rooms, nature to resource, games as far as the eye can see, attentive games animateurs to guide you.
Let yourselves be carried away by the spirit of the Auberge des VoyaJoueurs…. Disconnect, to better reconnect to each other.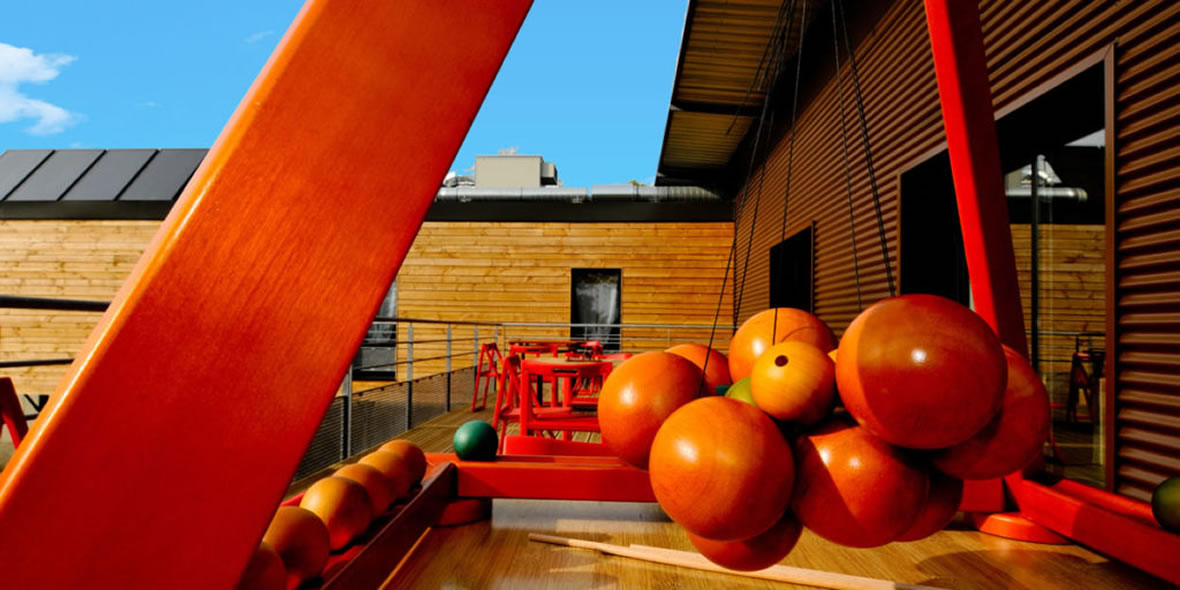 The terrace at the Auberge des VoyaJoueurs.

A playful and unique adventure
The Auberge des VoyaJoueurs is an ecological hotel in which you can discover games from all continents. Board games, agility or super-sized, our team of animateurs are always looking for the most pertinent new releases. Thus, our game library has doubled since we opened in 2009 and now has over 800 references! Accompanied by are specialized animators, come to live out your passion for games during an afternoon, evening or a stay!
Half way between Vannes and Rennes, the hotel is situated on the edge of the Broceliande forest. In this casket nestled in the county of Guer-Coëtquidan, in the heart of the Monteneuf heaths and its standing stones, the charms of the Auberge des VoyaJoueurs mix with the conviviality of games to illuminate your emotions.
10 rooms, 1 apartment, nature to resource and games to disconnect… You are sure to live exceptional moments!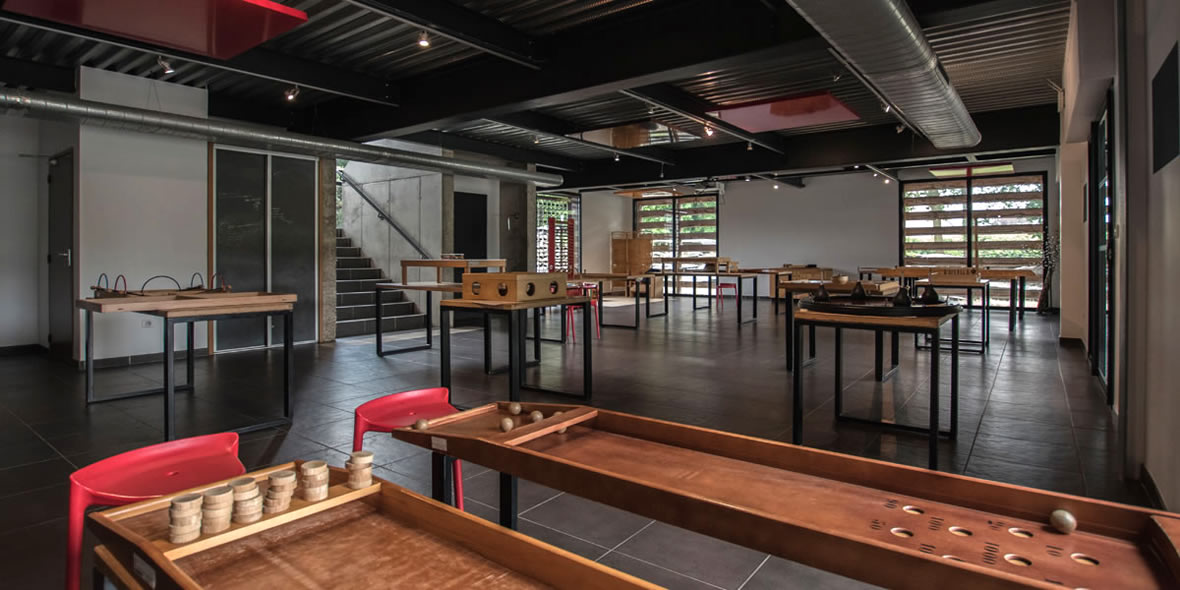 Between heaths and legends
The hotel is in the heart of the heaths of Monteneuf natural reserve, one of the 9 natural reserves in Brittany. Nature lovers and hikers will appreciate the hundreds of kilometers of walking paths around the Auberge des VoyaJoueurs. The standing stones at Monteneuf, a major archaeological site in Broceliande, are only 5 minutes from the Auberge des VoyaJoueurs. This megalithic site is also accessible on food or bike by charming walking paths directly from the hotel.
The most mythical of forest is only a stone's throw from the Auberge des VoyaJoueurs! The legendary sites of Broceliande forest, to visit alone or with one of many story tellers are only a 20-minute drive away (The door of secrets, Merlin's tomb or the fountain of youth at Paimpont, the Church of the Grail, the valley of no return with the golden tree at Tréhorenteuc…)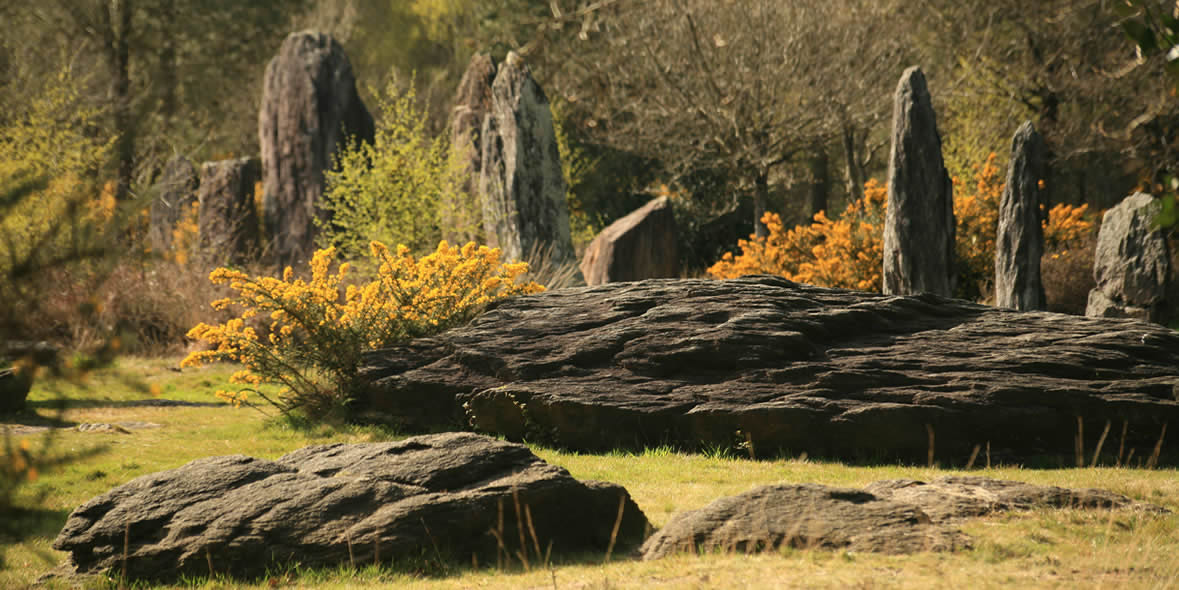 The standing stones at Monteneuf.
The unusual in an ecological way: the hotel is engaged!
Ecology and sustainable development are some of the founding values of the Auberge des VoyaJoueurs. Build with a low energy consumption covering, the building uses 7 times less energy than a modern establishment of the same capacity. We actively participate in the development of another tourism in Brittany thanks to an intelligent management of energy consumption, a heating system that combines aerothermal and solar power, the use of ecological cleaning products, 100% natural bedding and recyclable furniture in recycled materials. We limit our waste production and ensure a better recuperation.
Discover the Auberge des VoyaJoueurs on YouTube